We are a happy, small family business, and we love to give away our audio and video for free to help everyone learn very Real Spanish (not the boring old stuff in textbooks!) As they say in Spain, ¡Notes in Spanish nos da de comer! It pays our bills, and we survive through sales of our worksheets and kind donations – we've never put other people's ads on any of our stuff.
So… ¡Mil Gracias! Thanks so much for coming to the donate page. Thanks for thinking about lending us a hand us to carry on providing our free Spanish learning audios and videos to people all over the world! The audios and videos will always be free, and there is no obligation to donate at all, but if you are able to do so, and would like to, here's how you can help…
There are two options, buy something in our store, or make a straight donation via the credit card form or Paypal button below:
Option 1. Buy something in our store
People that use the worksheets for their level, or even just glance at all the cool phrases we highlight in them, get an enormous amount more out of our work. Buy a worksheet pack for your level in our store and you support your Spanish and Notes in Spanish at the same time!
Option 2. Make a straight donation by Credit Card or Paypal
Just want to give us some money once? ¡Perfecto! Use the credit card form or Paypal button below to donate whatever you feel is the right amount for you!
Please note that any donations are given completely out of your own generosity and are completely separate from any products you pay for at any other time in our store.
Donate by Credit Card (Visa, Mastercard and Amex):
Please fill in the box with the amount you would like to donate, and click the 'Pay with card' button. Please fill in all the details to complete payment. All information is private and secure.

Donate via Paypal:
Just click this link or the Paypal logo below to go to our Paypal donation page where you can choose the amount you would like to send to us.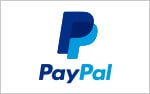 ¡Mil Gracias!
Ben y Marina