Welcome to episode 2 of 'I Love Real Spanish!', going out on our usual YouTube channel and on our brand new podcast channel: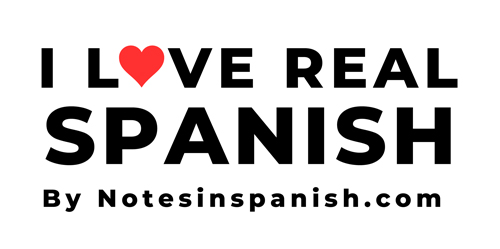 Subscribe to the podcast version on: Apple Podcasts – Spotify – RSS Feed

Join our newsletter list to never miss another video and get our free fluency report!

And do please share this new show with Spanish-loving and Spanish-leaning friends!
Today on 'I Love Real Spanish' we look at a surprising way to get fluent in real Spanish.
Vocab from today's video:
Me viene como anillo al dedo – It's just what I needed
Espantosamente espantoso – Horrible horrible
Me apunto… ¿dónde firmo? – I'm up for it, where do I sign?
¿Te vienes a la playa este fin de semana? – Are you coming to the beach this weekend?
No me lo pienso dos veces – I don't have to think twice about that one
¡Hombre! ¡Claro que sí! – Man, of course
¡Hombre! ¿Cómo estás? ¿Cuánto tiempo? – Dude/Man/Mate, how are you? I haven't seen you for ages!
Cuenta conmigo – Count on me
Me apunto a cometer 1,000 errores – I'm up for making 1,000 mistakes