Today we're launching our brand new show 'I Love Real Spanish!', going out on our usual YouTube channel and on a brand new podcast channel: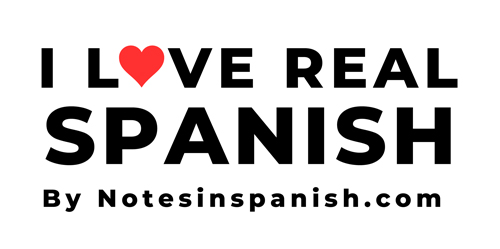 Subscribe to the podcast version on: Apple Podcasts – Spotify – RSS Feed

Join our newsletter list to never miss another video and get our free fluency report!

And do please share this new show with Spanish-loving and Spanish-leaning friends!
Vocab from today's video:
El gato son dos animales… ¿Cuáles? Es gato y araña – The cat is two animals… Which? It's a cat and a spider/it scratches
La vimos tropecientas mil veces – We saw it millions of times
¡No te rindas nunca! – Never give up!