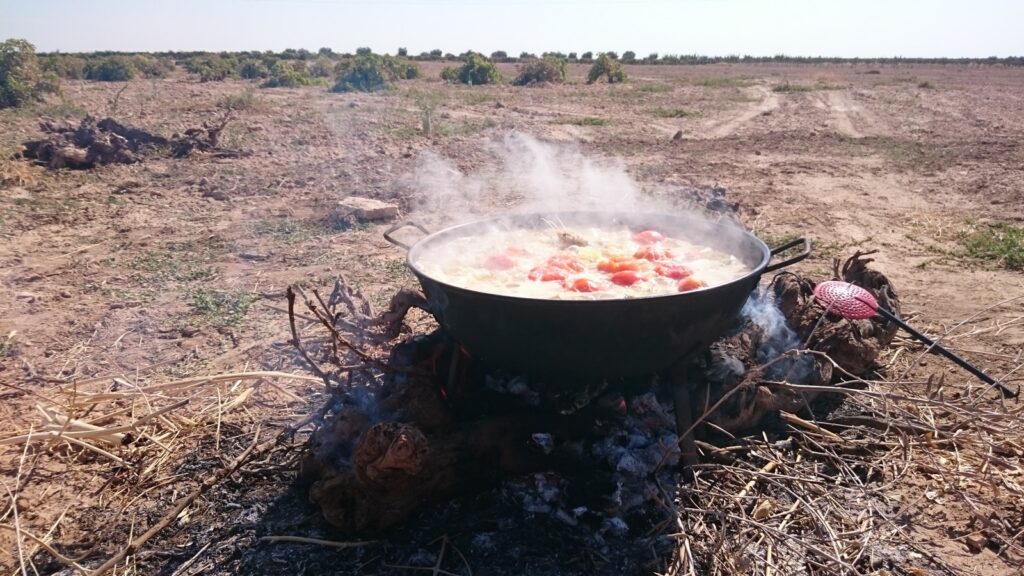 Photo: The puchero.

Today, Ben and Marina discuss a wonderful picnic in the vineyards south of Madrid, to celebrate the 'vendimia', the grape harvest.
We've made a video that goes with today's podcast, explaining some of the words and phrases connected with the picnic (and an amusing mistake Ben often makes involving small dogs and saucepans!) – check it out then read about how to help us, and how to get the transcripts:

Saludos desde Madrid!
Ben y Marina