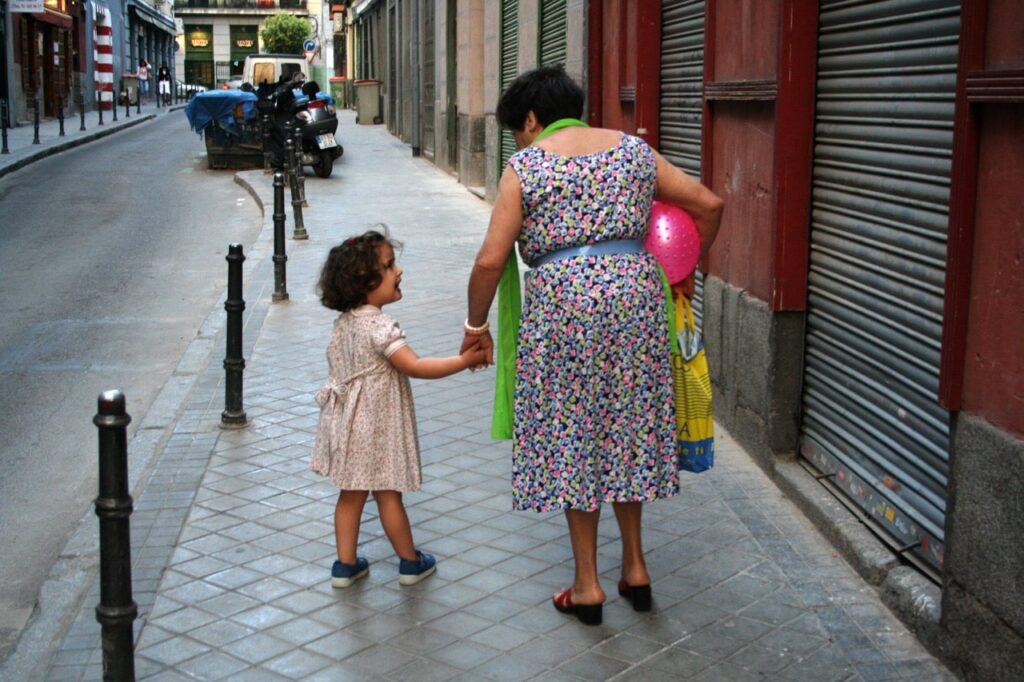 In episode 20 Ben and Marina pay homage to Madrid, the city where Marina was born and Ben has lived since 1998.
We discuss the city's most beautiful neighbourhoods, its classic bars and restaurants, and how the gentle art of meeting friends at one of the many terrazas in the city's plazas may be where its real magic lies.
Photo: Back street, La Latina, Madrid

¡Un abrazo desde Madrid!
Ben y Marina
DONATE! Your donations and purchases help us to keep going! If you just feel like supporting these free audios, donations are welcome via the form on our Donate page. ¡Mil gracias!
🙂