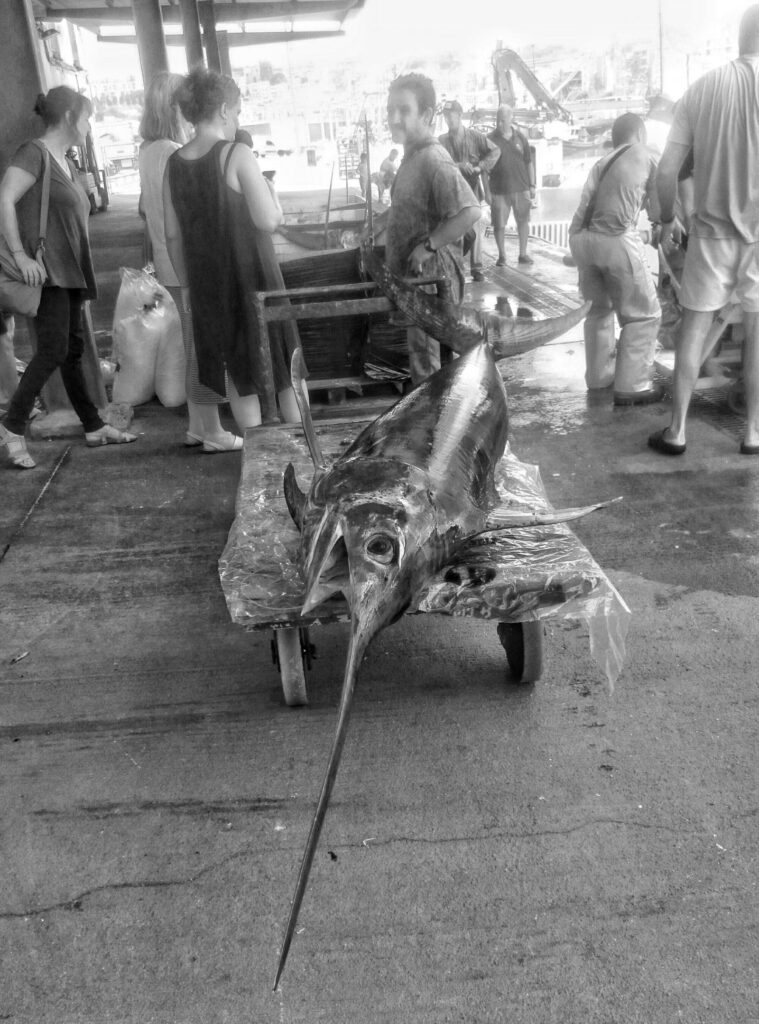 In episode 12 Ben and Marina discuss Cataluña, and the wonders of Catalan cuisine, landscapes, restaurants, pueblos, and of course, the great city of Barcelona.
We talk about how Spain is a nation of huge cultural and geographic diversity, and how our friends Pep and Tom keep us in touch with the joys of life in Cataluña.
Photo: Arenys de Mar port, Cataluña.

¡Un abrazo desde Madrid!
Ben y Marina
DONATE! Your donations and purchases help us to keep going! If you just feel like supporting these free audios, donations are welcome via the form on our Donate page. ¡Mil gracias!
🙂