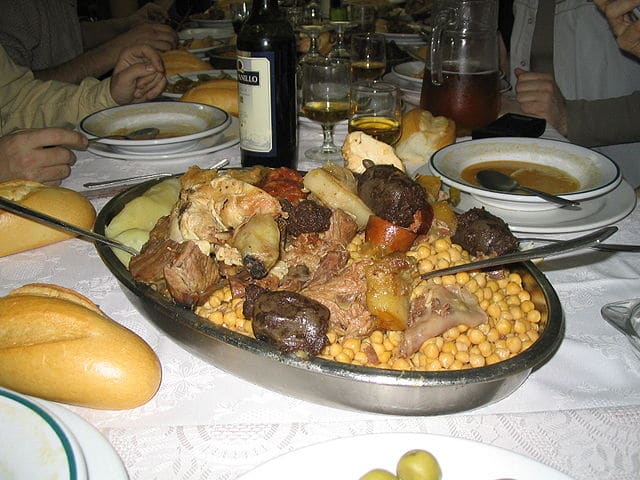 (Photo: Cocido Madrileño by Tnarik Innael)

In episode 8 Ben and Marina talk about Cocido.
It's a typical Spanish dish from Madrid that Marina's dad would eat 5 days-a-week in post civil war Spain and is now considered high cuisine.

¡Un abrazo desde Madrid!
Ben y Marina
DONATE! Your donations and purchases help us to keep going! If you just feel like supporting these free audios, donations are welcome via the form on our Donate page. ¡Mil gracias!
🙂