Learn to speak the Real Spanish you'll never find in a textbook or classroom!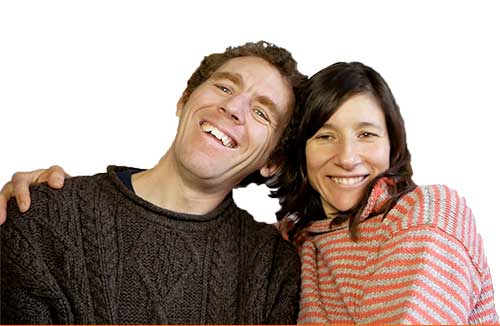 Who are we?
Ben Curtis and Marina Diez live in Madrid, Spain, and have been making Spanish-learning podcasts since 2005, with over 40 Million downloads since then.
We bring you real Spanish conversations on real-life topics, making you totally confident with your Spanish.
What our listeners say…
This is simply the best resource on the web for audio in Spanish – let me recommend the worksheets.
Gary Child – Teacher
Beginners Spanish Podcast
Ideal if you know a few basics and want to improve really fast!
Intermediate Spanish Podcast
Natural Spanish conversations to improve confidence and fluency now.
Advanced Spanish Podcast
Stay sharp at the highest level, with our real Spanish conversations.
NIS Gold Spanish Podcast
Advanced chats with key Analysis. For Upper Int's and Advanced.
Subscribe to the Notes in Spanish Newsletter!
Get even more Real Spanish, plus our FREE 'Kickstart Your Spanish' report – Join thousands of Spanish-loving subscribers!