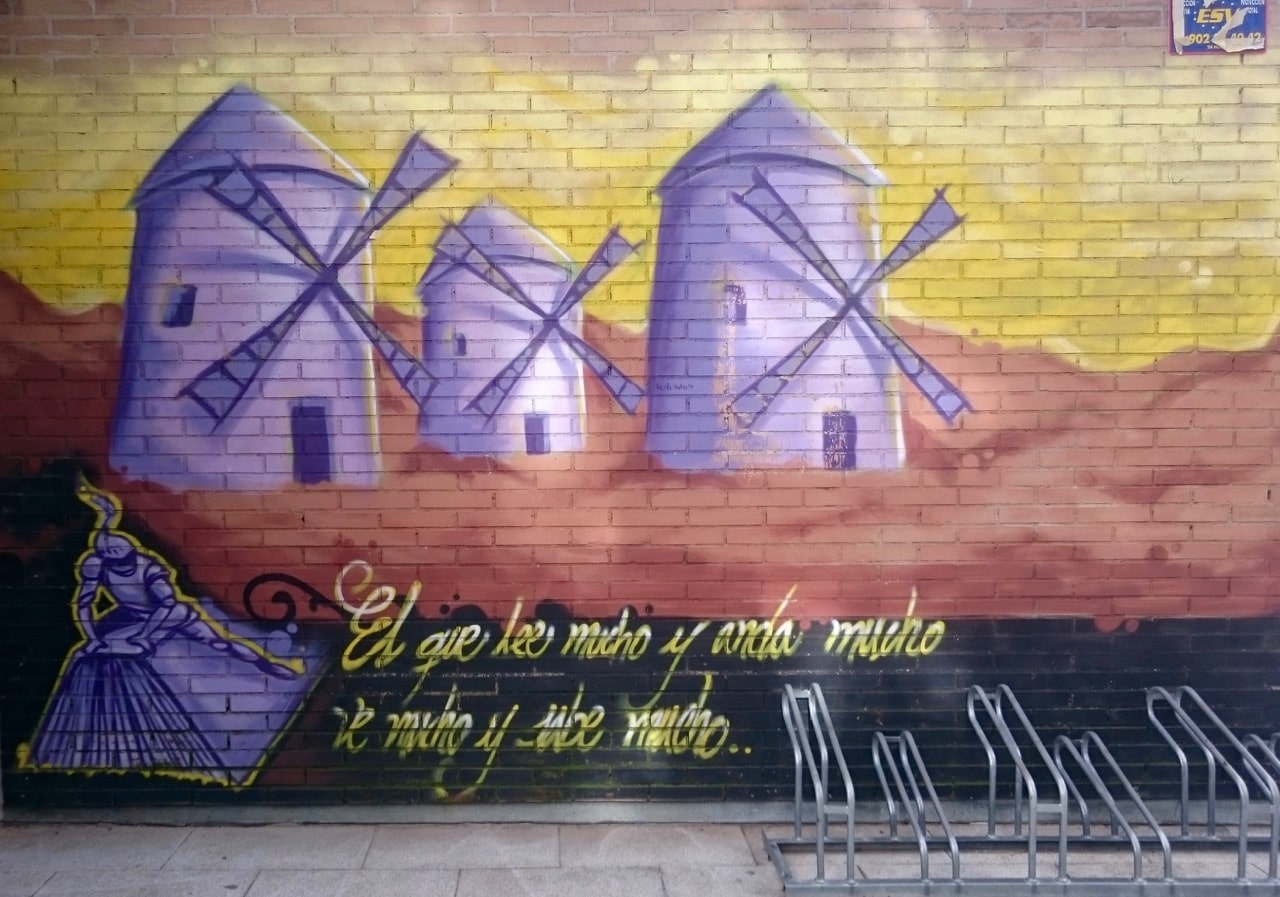 El que lee mucho y anda mucho, ve mucho y sabe mucho – Cervantes
Who reads a lot and walks a lot, sees a lot and knows a lot – Cervantes
We recently received this listener question:
"Hola Ben y Marina, estudié el español en el pasado haste el nivel DELE B2. ¿Puedes ayudarme recomendando algunos libros para leer? ¿Unas novelas pequeñas?"
We put the question to our Facebook community and got the following great recommendations from listeners:
1. "A really good short read is Luis Sepulveda's 'Un viejo que leía novelas de amor'. Not a romance – it's about the Amazon rainforest. Another excellent short book to read in Spanish is Ernest Hemingway's The Old Man and the Sea – a good translation is available."
2. "I am reading 1984 by George Orwell in Spanish at the moment. A brilliant book, I am finding the Spanish quite accessible."
2. "I'm reading Laura Estivel's Como Chocolate para Agua because it's on the A-level syllabus but it's actually quite tough with specific cookery vocab and old-fashioned Mexican words. I love Agatha Christies and Georges Simenon in Spanish because they are very plot driven and short.
3. "Creo que mi nivel es similar, y recomiendo este libro que leí recientemente: La isla tranquila by Mo de la Fuente."
4. "Sin noticias de Gurb, muy entretenido!"  (Ben seconds this, it's very funny!)
5. "I enjoy novels of Pablo Poveda".
6. "I liked Gabriel García Márquez's Relato de un naufrago when I was about that level. Short and interesting!"
7. "I am finding the Harry Potter series really useful. They have increased my fluency and confidence. I know they are niche and definitely not short but thought it might be worth a suggestion."
8. "Read crime fiction, John Grisham, Lee Child books – they are written in relatively easy English and so the Spanish is quite accessible. If you want a challenge then La Sombra del Viento by Zafon is a marathon with reams of descriptive prose to decipher…"
9. "Si a usted le gustan las novelas románticas, Quédate Conmigo por Lorena Franco está escrito en el pasado, nivel intermedio. Me encantaba."
10. "I enjoyed reading The Girl On The Train (La Chica del Tren) by Paula Hawkins in Spanish."
11. "La Guerra de mi Abuelo is an easy read. – It's the easiest, language-wise, that I have read. Far easier than Gabriel Garcia Marquez who uses beautiful language which is rather hard to translate."
Thanks so much for all the suggestions! Remember, make sure you are signed up for our newsletter to keep receiving great Spanish-boosting ideas like these!