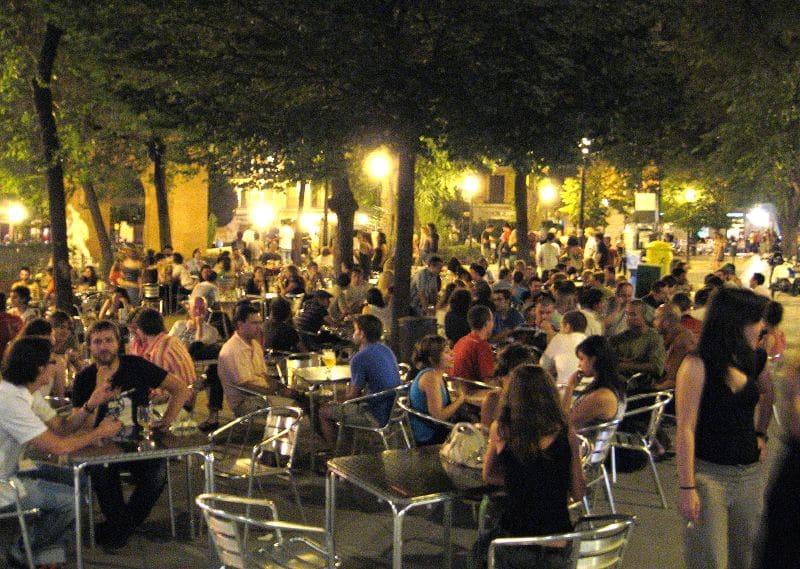 In episode 16 Ben and Marina talk about the endless ways of greeting people in Spain – should you shake hands, give two kisses, a hug, or a combination of all of them?
If they are a neighbour, an old friend, an elderly lady? A persona a friend is introducing you to for the first time? How does this all differ for men and women, or from people who aren't Spanish, like Ben? We hope to clear everything up!
Photo: Plaza Dos de Mayo in Madrid

¡Un abrazo desde Madrid!
Ben y Marina
DONATE! Your donations and purchases help us to keep going! If you just feel like supporting these free audios, donations are welcome via the form on our Donate page. ¡Mil gracias!
🙂