The "Inspired Beginners Super Pack" gives you every worksheet for every Inspired Beginners show so far (1 to 30), guaranteeing you quickly advance with your Spanish.
Each worksheet includes:

- All the key vocabulary and grammar from each show, to help you easily learn it all and to refer back to whenever you like.

- A full transcript and translation of the real Spanish conversation in each Inspired Beginners episode, so you don't miss out on a single Spanish word or phrase.

- Vocab building exercises to help boost your Spanish vocabulary fast with relevent, useful everyday words and phrases.
The worksheets are carefully designed to help you get even more out of our audio, and progress faster with your Spanish, up to an Intermediate, and then Advanced level.
I would recommend this product to anyone…

The worksheets have provided a great reference to return to time and again and have helped transfer a ton of Spanish into my long term memory. I feel much more competent when speaking Spanish now. I would recommend this product to anyone who wants to speak Spanish authentically and with confidence."

Ted Pastrick, Los Angeles, USA
Extra "Real Spanish Phrases" Inside
If you enjoy the "Real Spanish Phrases" we add at the end of every podcast, then you'll be pleased to hear that we include even more Real Spanish at the end of every worksheet.
These are the genuine Spanish phrases being used right now by Spanish Speakers out on the street.
The worksheets do make an enormous difference…

The worksheets were as I expected or better. They add to the podcasts as it is easy to miss things when only listening or not know how a word is spelled, for example. As great as the podcasts are, the worksheets do make an enormous difference."

Liz Johnson, Vinuela, Spain
A Complete Record: Ser and Estar, Por and Para, Past Tenses and More!
We've carefully listed all of the grammar used in the Ser and Estar and Por and Para episodes so that you have the perfect record for your learning materials archive. But that's just a fraction of this extensive Spanish vocabulary and grammar record. We've also covered:
Great Spanish Conversation Starters
All of the past tenses in Spanish
Different ways of talking about the future
Ways to talk about your holidays, family, city, and home
Useful vocab for meeting people and discussing your interests
Practical travel vocabulary
Endless real Spanish phrases and much more besides
Vocabulary building exercises in every worksheet are designed to further extend your Spanish vocabulary on all of these subjects.
Your Free, Valuable Bonus Materials!
This pack also includes:
Access to audio flashcards and accompanying pdfs for Inspired Beginners Season 1, allowing you to test yourself on and remember far more of the key phrases from Season 1.
A special bonus episode: our exclusive "Spanish Learners Tips and Tricks" podcast, filled with ideas that ensure you easily learn more Spanish a lot faster!
Instant Digital Delivery Straight to Your Inbox
The worksheets in this pack are delivered in the universal PDF format. You will be able to start using these materials within minutes of completing the purchase process, when instant download instructions arrive in your Inbox.

Our Simple, No Hoops To Jump Through, No Risk, 100% 60 Day Money Back Guarantee
If during 60 Days from the date of your purchase, you don't think that using these materials with our audio has really helped to improve your Spanish, just let us know and we will give you a complete refund. We are so convinced that our materials will help you significantly improve your Spanish, that we are delighted to offer this 100%, 60 Day total money back guarantee.
5 Good Reasons To Get This Pack
You get a complete record of all the key vocab and grammar used in our audio
The full transcript and translation of our Spanish conversation means you miss nothing
These worksheets have helped other Spanish learners like you progress much faster with Spanish
You will jump up to and beyond the Intermediate level much sooner
The extra cool Spanish phrases mean you sound really Spanish, today!

Order Now And Get Instant Access
YES Ben and Marina, please send me all the worksheets and bonuses in the "Inspired Beginners Super Pack" as soon as possible!

Just click the 'Add to Cart' Button below, complete the whole payment process, and you will receive download instructions in your Inbox within minutes:
List Price: €69.00
Now: €47.00 Euros
<!—Exact total in $USD and other currencies confirmed at final payment stage)—>(We charge in Euros, but you can check the amount in US Dollars, GB Pounds and other currencies at XE.com)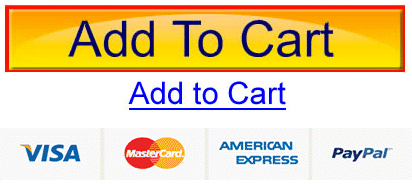 I find the material is brilliant…

I've only recently got my hands on the full Inspired Beginners worksheets and I must say I find the material is brilliant. I've previously struggled for two years with various courses and textbooks, trying to get beyond beginner level, and I really wish I had heard about Notes in Spanish much sooner."

Bill Tomlinson
We all know that people are different and learn in various ways. I am a person who does not need the encouragement to learn Spanish, just the right tools. The way the worksheets are produced is ideal for me and they have vastly improved the way I see and learn the language. I have attended a language school in Malaga and have a couple of other books, but I still carry the worksheets with me on business etc and can always just pick them up and read them."

Doug Jenkins, Ledsham Village near Chester, UK
I started from zero with Spanish Courses from Audible which gave me a good start but NO idea of accents or of how to listen – I needed REAL SPANISH. The podcasts were great but I still didn't "hear" properly. A second listening with the transcripts and tips in the worksheets really helped. I would recommend them to anyone who wants to learn usable Spanish – my husband is already a convert and I'll be singing your praises to my new Spanish Class."

Lorna, Scotland
I REALLY wanted to improve my schoolgirl level Spanish. Your worksheets are wonderful and they have helped enormously, as I feel the need to SEE the words I am hearing before they really sink in. My confidence in my ability to make myself understood and to express myself has risen sharply. I would recommed the worksheets to ANYONE who wants to learn real Spanish."

Liza Kirwan, England
You must buy the worksheets!

If you are a serious student and want to get the most you can from this program, you must buy the worksheets. The written reinforcement from the translations and the vocabulary make this a great learning tool."

James, Near Los Angeles, USA