The Notes in Spanish "Whole Enchilada Pack" brings you all our best learning super-packs, and more, at a huge saving.
Get all of the products sold in our store, including full transcripts and essential vocab and grammar notes, for every one of the 200+ Inspired Beginners, Intermediate, Advanced Season 1 & 2, Gold Season 1 & 2 episodes, and 'NIS Conversations'.
PLUS

, the unique "Real Spanish Phrase Book and Audio Guide", "Real Spanish Control" AND "La Crisis Collection"!

From: Ben and Marina in Madrid
¡Hola Notes in Spanish Listener!
Here's what owning the Notes in Spanish Whole Enchilada Pack will do for you:
If you are an Inspired Beginner, or Intermediate Student:
This carefully designed system will take you right up to the highest level, building on every aspect of your Spanish knowledge and fluency with this huge grammar and vocabulary resource.
If you are an Advanced student:
Not only do you learn so much more from our Advanced Season 1 & 2, 'NIS Conversations' and Gold audios, but you get the benefit of being able to dip into the extensive archive of real Spanish words, phrases, and grammar reviews also included in the other levels.
No matter what your level, you will learn more real Spanish when you have this wealth of Spanish learning materials in your hands.
Even better than I had expected

Buying the worksheets turned out even better than I had expected. My Spanish has improved so much over the last year. But it's worth saying it didn't take a year to see the improvement!"

Natalie Wand, London
Which worksheets are included in the pack?
Notes in Spanish Inspired Beginners 1 to 30
Notes in Spanish Intermediate 1 to 46
Notes in Spanish Advanced Season 1, episodes 35 to 96*
Notes in Spanish Advanced Season 2, episodes 1 to 20
Notes in Spanish Gold Season 1, 1 to 28
Notes in Spanish Gold Season 2, 1 to 24
Notes in Spanish Conversations transcripts 1 to 13
* Note 1: Advanced Season 1 podcasts 1 to 34 do not have associated worksheets.
That's over 200 worksheets packed with the real, genuine Spanish we love to teach at Notes in Spanish!
You must buy the worksheets

If you are serious student and want to get the most you can from this program, you must buy the worksheets. The written reinforcement from the translations and the vocabulary make this a great learning tool."

James, Los Angeles
Plus You Get The "Real Spanish Phrase Book and Audio Guide"
With 90 Minutes of Exclusive Audio, The "Real Spanish Phrase Book" Is Your Ultimate Guide To Speaking Real Spanish.
With over 100 carefully explained phrases, the text and exclusive audio files cover everything from being really fed up, to crying, lying, crazy people, typical Spanish sayings, addictions, food and drink, the weather, and much more!
It doesn't matter if you are a complete beginner or an advanced Spanish student. You can only improve by using more of the authentic Spanish spoken every day by real Spanish speakers, and included in this unique guide.
It helps you sound really fluent – fast!

The Real Spanish Phrasebook helps make conversations fun! The phrases are easy to memorise and I find myself using them in all sorts of situations. Instead of just saying a carefully (mentally) crafted sentence, I can embroider it with the Spanish that makes up real conversations rather than textbook exchanges. It helps you sound really fluent – fast!"

Jan Gallon, Essex
AND You Get "Real Spanish Control"
This program covers the exact techniques that inspired beginner and intermediate learners need to understand Spanish people no matter what speed they are speaking at, whilst hugely expanding your vocabulary in the process.
Its 6 key modules are designed to help you dramatically increase your Spanish listening skills, confidence, and vocabulary, all at the same time.
Most people claim the one hour bonus audio included with this pack (the infamous 'One Hour Private Lesson With Ben and Marina' Audio) should a) be banned on grounds of decency, and b) is worth the price of the program alone!
Indispensable

I'm deep into my Real Spanish Control studies and loving every minute of it. It offers plenty of indispensable guidance and information, and I think just about any fan of Notes in Spanish can benefit from it."

Linda Fineman, North Carolina
PLUS You Get "La Crisis Collection"
"La Crisis Collection" offers 7 fascinating, natural speed, real-world Spanish conversations to beat the global recession blues, massively increasing your Spanish vocabulary and comprehension. Discover more about Spanish culture, and dramatically improve your Spanish fluency and confidence…
Professional – a delight to the ear

La Crisis Collection is professional, informative, well thought through – a delight to the ear. Well done Ben."

Jill, Spain
AND You Get Notes in Spanish Gold Seasons One and Two
Possibly our best work yet, Notes in Spanish Gold Seasons One and Two includes access to 52 Gold audios, all starting with a high level real spanish conversation, and ending with English analysis of all the best Spanish language from the real Spanish segment.
Plus you get all the worksheets for each audio (including the full transcript of the Spanish conversation and full language notes), AND a total of 13 incredibly valuable Q and A audios where we answer listener questions about Spanish language, vocab, grammar, learning tips and more.
AND You Get The Notes in Spanish Conversations Transcripts!
Every 'Conversations' transcript includes our famous 'Real, Essential Spanish' list, picking out the very best words and phrases from these audios, the ones we know you have to know to stay at the top with your Spanish!
What exactly is included in each worksheet for the main levels?
Inspired Beginners Worksheets:
You get all the key vocabulary from each episode, a full transcript and translation of our Spanish conversation, a vocabulary building exercise, and some extra cool Spanish phrases at the end.
This gives you a complete record of all the Spanish language we teach, actively helps you remember it all, and means you get fluent in Spanish faster.
Also included: access to audio flashcards for Inspired Beginners 1 to 20, plus a special bonus, our Spanish Learners Tips and Tricks episode.
Intermediate and Advanced Worksheets:
Each worksheet includes a full transcript of our conversation, an explanation of the most invaluable, real day-to-day vocabulary and phrases used in each episode, two useful exercises, and inspiring discussion questions.
This will help you learn far more than if you just listen to the audio alone, vastly increase and update your vocabulary base, and dramatically improve fluency.
Gold Worksheets:
The Gold level worksheets include a full transcript of our conversation in Spanish, full language notes from our English discussion, plus Spanish discussion questions and a useful gap-fill exercise.
NIS Conversations Transcripts:
A full transcript of each conversation, plus the Real Essential Spanish list, where we highlight and explain the most important words and phrases from every episode.
I'd recommend this to everyone

I'd recommend this to everyone who is learning Spanish! I use the podcasts and worksheets from Notes in Spanish especially for my listening and comprehension skills. It's also a good way to learn grammar rules in a fun way!"

Mariel, Amsterdam
I've been in a rut with my spanish for a while, looking for a new course or class. Notes in Spanish has helped for several reasons. With a set length, and beginning and end, I know I can do them each day. Having got on well with the podcasts the transcripts were great as well – I just dip in and out of different pages at random to test myself/refresh my memory. That works too. I'm already recommending Notes in Spanish to people who want bite sized ways to learn – and a real structure to follow."

Neil, London
I'd recommend this to anyone serious about leaning Spanish and especially to anyone learning on their own."

Denise Ward, New Zealand
I started from zero with Spanish Courses from Audible which gave me a good start but NO idea of accents or of how to listen – I needed REAL SPANISH. The podcasts were great but I still didn't "hear" properly. A second listening with the transcripts and tips in the worksheets really helped. I would recommend them to anyone who wants to learn usable Spanish – my husband is already a convert and I'll be singing your praises to my new Spanish Class."

Lorna, Scotland
The real key to moving forward has been the worksheets. I am able to check my audio comprehension with the exact dialogue, and then practice and test myself with the accompanying exercises… invaluable!"

Michael Gordon
Instant Digital Delivery Straight To Your Inbox
The Notes in Spanish "Whole Enchilada Pack" materials are delivered digitally in universal PDF and Mp3 formats. You will be able to start using these materials within minutes of purchase, when you are automatically sent a download link straight to your inbox.
Special Bonuses Included In This Pack (Worth 99 Euros)!
Bonus 1

: How to Sound Really Spanish Mp3 – This exclusive 20 minute audio file and accompanying pdf explain the 10 Spanish words and phrases that will let you fit in with the locals in seconds.
Bonus 2

: Tips and Tricks Podcast Mp3 – Top Secret (and highly effective) ways of learning a lot more Spanish, a lot faster!
Bonus 3

: Inspired Beginners Audio Flash Cards – Explode your vocabulary and pronunciation with these exclusive audio flashcards.
Bonus 4

: The infamous 'One Hour Private Lesson With Ben and Marina' Audio inside Real Spanish Control (included in this pack). Many say this bonus should a) be banned on grounds of decency, and b) is worth the price of the Whole Enchilada Pack alone!
Plus The Gold Bonuses

: 13 Spanish-Packed Q and A audios full of Spanish learning tips, and super-useful vocab, grammar and language discussion from Ben and Marina.

Our Simple, No Hoops To Jump Through, No Risk, 100% 60 Day Money Back Guarantee
If during 60 Days from the date of your purchase, you don't think that using these materials with our audio has really helped to improve your Spanish, just let us know and we will give you a complete refund. We are so convinced that our materials will help you significantly improve your Spanish, that we are delighted to offer this 100%, 60 Day total money back guarantee.
3 Good Reasons To Get This Pack
You learn just about everything we've got to teach you!
You get a vast, real Spanish language and vocabulary resource
You end up much more fluent in Spanish, faster
"
TREMENDOUS SAVINGS

" With This Pack!
| Pack Name | Original Store Price |
| --- | --- |
| Special Whole Enchilada Pack Price Today | €199 |
| Inspired Beginners Super Pack | €47 |
| Intermediate Super Pack | €47 |
| Advanced Season 1 Super Pack | €47 |
| Advanced Season 2 Members Area | €47 |
| Real Spanish Control | €47 |
| Real Spanish Phrase Book | €47 |
| Crisis Collection | €34.99 |
| Gold Season One | €47 |
| Gold Season Two | €47 |
| NIS Conversations | €30 |
| Bonuses in this pack | €99 |
| Total when purchased Separately | €539.99 |
Normal total price for these products and bonuses: €539.99 Euros.
What you pay today for the Notes in Spanish "Whole Enchilada Pack": €199 Euros.
That's a saving of €340.99 Euros on current prices (plus you get to learn more Spanish than anyone else!)
Why do we offer this crazy discount? Because we just want our Real Spanish materials to help as many Spanish learners as possible, it's as simple as that!

Invest Now Risk-Free And Get Instant Access
YES Ben and Marina, please send me the "Notes in Spanish Whole Enchilada Pack", plus all the exclusive bonuses, right now! I understand that with your unbeatable 60 Day 'No Hoops to Jump Through' Guarantee this is a totally risk-free investment!
OK! Here is what we want you to do next:
Just click the 'Add to Cart' Button below, complete the payment process, and you will receive download instructions in your Inbox within minutes:
List Price: €472.99
Now: €199.00 Euros
<!—Exact total in $USD and other currencies confirmed at final payment stage)—>(We charge in Euros, but you can check the amount in US Dollars, GB Pounds and other currencies at XE.com)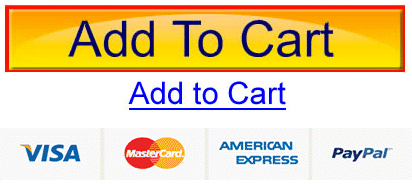 Yours for total Spanish fluency,
Ben and Marina
I'm very pleased with the purchase

It finally occurred to me that people who put together such an engaging podcast would likely put together good extra materials. I figured that even if I didn't quite like the materials, buying them would be a way to thank Ben and Marina for the best Spanish audio around. As it turns out, I'm very pleased with the purchase."

Anne Pelak, Kingston, PA USA