Get the Intermediate Premium Pack to accompany our Intermediate podcasts and start the easy jump up to advanced Spanish fluency now! Includes Four Essential Extra Packs guaranteeing you quickly advance with your Spanish.
Here's what you get in every one of the 46 Intermediate worksheets included in this pack:
A full transcript of all our Intermediate audio conversations: you're going to see the way the language works in real life, quickly ending confusion over Spanish sentence structure or what was said in the audio, and helping you easily get your head around any differences in the order of words.
The key vocab and grammar list: As one listener put it "the bits you pull out and explain seem to coincide exactly with when I think – What did that mean?" This is where the secret lies, where we show you exactly what you need right now to speak better, understand more, and quickly jump up to the next level.
Useful exercises: These short, useful and enjoyable comprehension and vocab exercises are designed to rapidly push this invaluable Spanish into your long term memory permanently, without any of the pain normally associated with tedious language learning drills.
ALSO INCLUDED: The four Essential Packs that will speed you on to Advanced...
To help you reach the Advanced level faster, our Best-selling 'Intermediate Premium Pack' also includes:
All the worksheets for all our Inspired Beginners podcast - An indispensable grammar refresher, Poy y Para, Ser y Estar, Past Tenses and endless 'real Spanish vocab and phrases'...
All available worksheets for our Advanced Season 1 - worksheets for Advanced 35 to 96
The Essential "Real Spanish Control" - our proven 6-step bridge-system that jumps you up to better listening faster
The Legendary "Real Spanish Phrase Book and Audio Guide" - 100+ Real Spanish phrases and cool slang to have you speaking like the locals in no time!
So you will always have somewhere New and Exciting to go with your Spanish:
The most important thing at your level is to be able to leap ahead with your Spanish at a moment's notice. The four extra components in this bundle provide a huge resource of more advanced materials to test yourself with at the exact moment that inspiration strikes. Amazing transformations can occur in your Spanish level when you've got the right next-step materials immediately on hand.

What is all this going to mean to your Spanish?
As you get familiar with real-world Spanish you are going to double your listening comprehension, quickly pulling your listening up to the level of your reading, no matter how fast native speakers are going.
With interesting, inspiring Spanish to work with, you are going to find it easier and more enjoyable to remember a larger vocabulary (and access it fast!)
You no longer have trouble understanding idioms, 'street expressions' and slang, as we pick out the best for you.
You're going to get short explanations that you can actually understand of key grammar points and tricky subjunctives.
You learn Spanish that is relevant to your real life/work, not the ancient, out of date language found in old school textbooks. This massive resource of interesting material is relevant to you personally, today.
You'll have no trouble maintaining the inspiration to continue studying and ENJOYING Spanish as you step up to Advanced.
Most importantly: When you need the right vocab, you will see that you've already learned it!
The worksheets help to improve listening skills and introduce a lot of colloquial phrases. I would recommend this to Intermediate /Advanced students who wish to improve their listening skills."

Iain Sidford, Redditch, UK
I guarantee that your Spanish will improve!

Being able to read a transcription of a REAL Spanish conversation is something that I have never found anywhere else. When you get bored with the exercise books – give this a try. I guarantee that your Spanish will improve!"

Patrick, Leicester, England
It helped immensely

I wasn't convinced that I would learn anything more from the written transcripts that I wasn't getting from the free podcasts, but it helped immensely to actually see what was being said. My wife's family is from Bilbao and I usually start studying a couple of months before we go. It helps me to understand what they're talking about and occasionally I can drop a bit of real spanish on them and surprise them!"

James Burrus, Washington D.C.
FAQ: "Can I really progress to an advanced level from here?"
You don't have to get stuck at the intermediate level! Most learners get to intermediate and stay here forever, it's the famous 'perpetual intermediate' syndrome that you are going to avoid as a dedicated, motivated Spanish learner with these materials in your hands.
You know you can get to an Advanced level with your Spanish, of course you can, and the materials in this Premium Pack are designed carefully and specifically to make sure you will be Advanced, and very soon.
Instant Digital Delivery
The worksheets in this pack are delivered digitally in the universal PDF format as soon as you finish paying for your order. You are going to be on the way to a much more Advanced level with your Spanish in just a few minutes from now, as soon as you have completed the purchase process, and instant download instructions arrive in your Inbox.
Plus We'll Include FOUR Special Bonuses (Worth 89 Euros!)
Bonus 1

: How to Sound Really Spanish Mp3 – This exclusive 20 minute audio file and accompanying pdf explain the 10 Spanish words and phrases that will let you fit in with the locals in seconds.
Bonus 2

: Tips and Tricks Podcast Mp3 – Highly effective ways of learning a lot more Spanish, a lot faster!
Bonus 3

: Audio Flash Cards – Increase your vocabulary and pronunciation with these exclusive audio flashcards.
Bonus 4

: The 'One Hour Private Lesson With Ben and Marina Audio' inside Real Spanish Control (included in this pack). Could be worth the price of the Premium Pack alone!

Our Simple, No Hoops To Jump Through, No Risk, 100% 60 Day Money Back Guarantee
If during 60 Days from the date of your purchase, you don't think that using these materials with our audio has really helped to improve your Spanish, just let us know and we will give you a complete refund. We are so convinced that our materials will help you significantly improve your Spanish, that we are delighted to offer this 100%, 60 Day total money back guarantee.

Invest Now Risk-Free And Get Instant Access
YES Ben and Marina, please send me all the worksheets, extra packs and bonuses in the "Intermediate Premium Pack" as soon as possible!

OK! Just click the 'Add to Cart' Button below, complete the whole payment process, and you are going to receive download instructions in your Inbox (and start rapidly improving your Spanish!) within minutes:
Normal Price: €250.00
Now: €127.00 Euros
<!—Exact total in $USD and other currencies confirmed at final payment stage)—>(We charge in Euros, but you can check the amount in US Dollars, GB Pounds and other currencies at XE.com)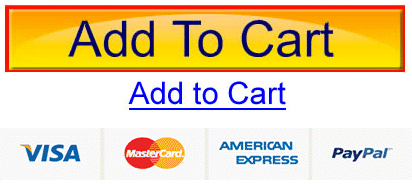 I am completely satisfied with this product

It is much more fun and very helpful to read the worksheets while listening to the conversation. After listening in and using the first 15 worksheets, my capacity of understanding the words and phrases has increased a lot. I am completely satisfied with this product and it is one of the day's highlights to take an hour of my time and enjoy another Podcast and the related exercises."

Andreas Vogt, Düsseldorf – Germany
I'd recommend them to anyone

I listen to the podcasts and use the worksheets all the time. I'd recommend them to anyone studying Spanish."

Larry Hott, Haydenville, Massachusetts, USA
The worksheets are a great aid in improving both vocab and grammar comprehension. Keep up the great work!!!"

Gary Raynor, Sydney, Australia