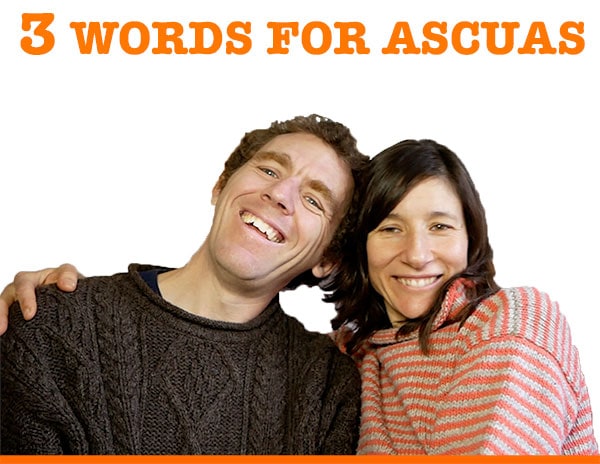 [Download as an MP3 by right-clicking here]
Welcome to episode 2 of our new podcast for real-Spanish lovers! This week, pranks, getting in trouble (and related anecdotes!), general forgetfulness, and wonderful listener words and phrases (thank you!)
Subscribe to this podcast in: Apple Podcasts – Spotify – Stitcher – RSS Feed
Listen to our other podcasts for Beginners, Intermediate and Advanced.
Subscribe to our newsletter so you never miss an episode and other Spanish goodies!
THIS WEEKS SHOW NOTES!
Estoy emocionado – I'm excited
Estoy impaciente por empezar – I can't wait to get going
Lo bueno si breve, dos veces bueno – Good when brief is twice as good
Las Travesuras – Pranks
Un travieso/una traviesa – a prankster
Una traviesa – A railway sleeper
Una buena bronca – A good telling-off
Te has metido en un buen lío – You're in big trouble
La has fastidiado – You've really messed up
Lo has fastidiado – You've broken it
Estoy muy fastidiado – I've really hurt myself, I've injured myself
Me he fastidiado el tobillo – I've hurt my ankle
La has liado parda – You're in massive trouble
Un oso pardo – A brown bear
La gota que colmó el vaso – The last straw
Un tirachinas – A catapult
Una china / chinita – A pebble, little stone
Un mercadillo – An artisanal market
Mercadillo de navidad – A christmas market
Estábamos en guerra – We were at war with each other
Nos molestábamos mucho – We annoyed each other a lot
Molestaba mucho a mi hermano – I annoyed my brother a lot
Despistado – Dreamy
La has liado papa – You've messed up dad
Lo has liado – You've tied everything up, knotted it up
Tengo mucho lío – I'm very busy
Me he liado – I've got confused
Déjame un minuto que he metido la pata – Wait a minute, I've put my foot in it
Quiero causar buena impresión – I want to make a good impression
Quiero quedar bien – I want to make a good impression
Nos vas a coger manía – You're going to get completely fed up with us
Mi maestra me tiene manía – My teacher doesn't like me
Un despiste – A lapse of concentration
This week's Jokes…
— ¿Qué le dice un huevo a una sartén?
— Me tienes frito.
What does an egg say to the frying pan?
I'm fed up with you (me tienes frito is a play on words, it means you've fried me, and I'm fed up with you)
And…
Dos peces en el mar, un pez dice al otro pez, ¿qué hace tu padre? Y el otro dice, "nada".
Two fish in the sea, one says to the other, what does your dad do, and the other says, nothing (nada means "nothing", and "he swims" – another play on words!)
Listeners words, phrases and questions!
Una pesadilla – A nightmare
¡Qué pesadilla! – What a nightmare!
Una pescadilla – Small hake (fish)
Eres un sinvergüenza – You are a scoundrel
Mirala que sinvergüenza –  What a scoundrel you are
Las pantuflas – Slippers
Las zapatillas de estar por casa – Slippers
Despampanante – Stunning (in a Marlyn Monroe kind of way).
Un escote – Cleavage
Un piscolabis – A snack before the main meal (at a wedding reception, at a meeting, at a party)
Un tentempié – A snack (to keep you going)
Este restaurante se ha subido a la parra – This restaurant has gone through the roof (price-wise)
Y con esto y un bizcocho, hasta mañana a las ocho – We're done!
We hope you enjoyed episode 2!
Remember! Do get in touch if you'd like to ask a question about words or phrases you don't understand, share favourite words and phrases in Spanish, suggest a theme for an episode, or tell us a personal anecdote concerning a great Spanish word or phrase. You can contact us here.
¡Mil gracias! And remember to carry on with our main Spanish level podcasts here to learn even more real Spanish like this!