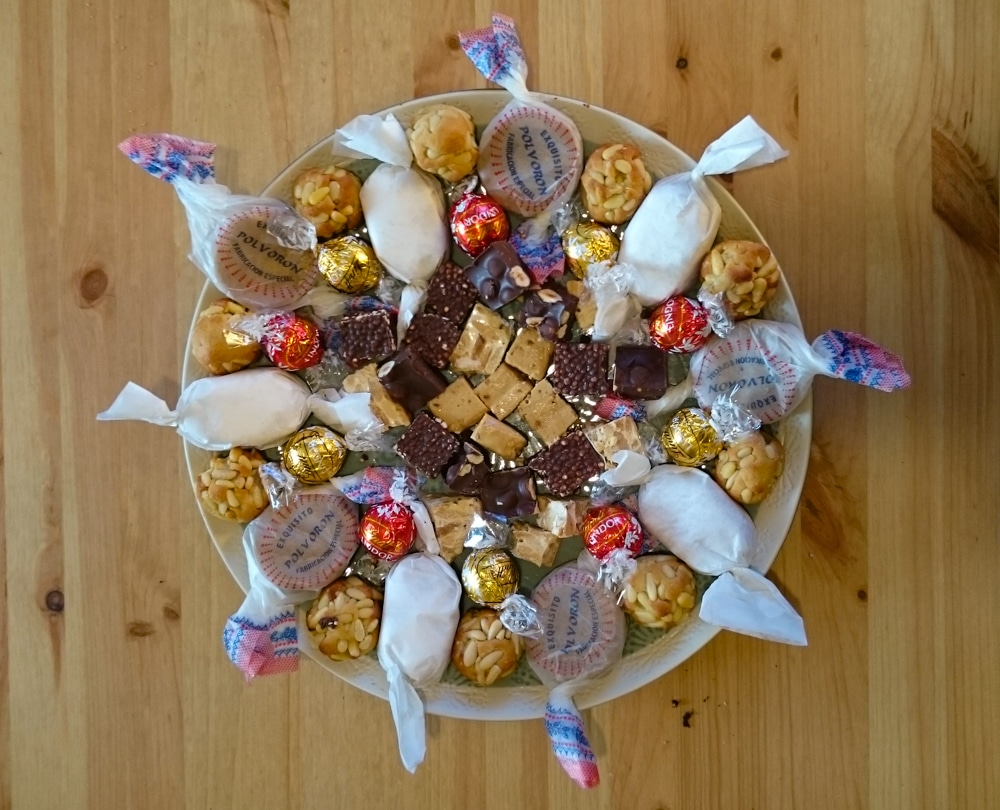 Photo: Turrón, Polvorones and other Spanish Christmas treats.

Today, Ben and Marina discuss 7 Spanish Christmas curiosities that you may not be aware of.
Have you eaten cardo? Or been a victim of the día de los inocentes? Why are they selling jokes in Spanish Christmas markets?

Saludos desde Madrid!
Ben y Marina