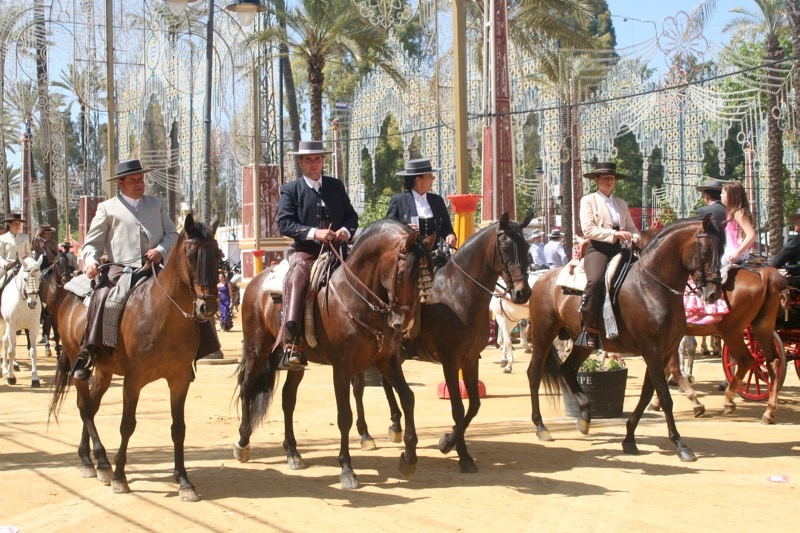 In episode 17 Ben and Marina discuss etiquette in Spain, covering Spanish punctuality, inviting people to your home in Spain, and how to be polite with food.
Are the Spanish generally punctual? How late will people arrive if you invite them to lunch? How late can you arrive at a restaurant? Can you refuse food at a friends house? Should you take the last croqueta on the plate? And what do the Spanish say about people that sing at the table while everyone is still eating?
Photo: Arriving on time by horse in the Jerez fiestas.

¡Un abrazo desde Madrid!
Ben y Marina
DONATE! Your donations and purchases help us to keep going! If you just feel like supporting these free audios, donations are welcome via our Donate page. ¡Mil gracias!
🙂
PLUS! Make sure you are on our Spanish-packed newsletter list!
You get our
free Kickstart Your Spanish report and our Super Subjunctive Rule book
- plus news of our new audios and videos, and great phrases in every newsletter!
Sign up here now!