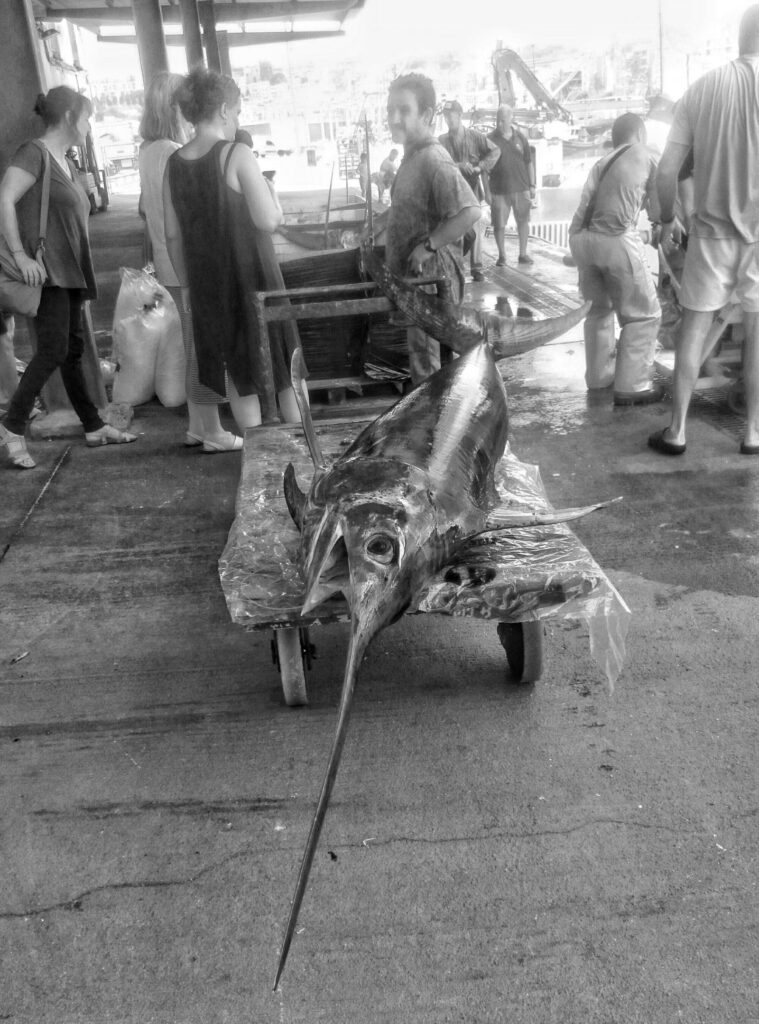 In episode 12 Ben and Marina discuss Cataluña, and the wonders of Catalan cuisine, landscapes, restaurants, pueblos, and of course, the great city of Barcelona.
We talk about how Spain is a nation of huge cultural and geographic diversity, and how our friends Pep and Tom keep us in touch with the joys of life in Cataluña.
Photo: Arenys de Mar port, Cataluña.

¡Un abrazo desde Madrid!
Ben y Marina
DONATE! Your donations and purchases help us to keep going! If you just feel like supporting these free audios, donations are welcome via our Donate page. ¡Mil gracias!
🙂
PLUS! Make sure you are on our Spanish-packed newsletter list!
You get our
free Kickstart Your Spanish report and our Super Subjunctive Rule book
- plus news of our new audios and videos, and great phrases in every newsletter!
Sign up here now!